Wedding Band Guide
The first thing to consider, when searching for the perfect wedding band, is if you would like a band to match your engagement ring, a band to match your partner's, or something completely distinct!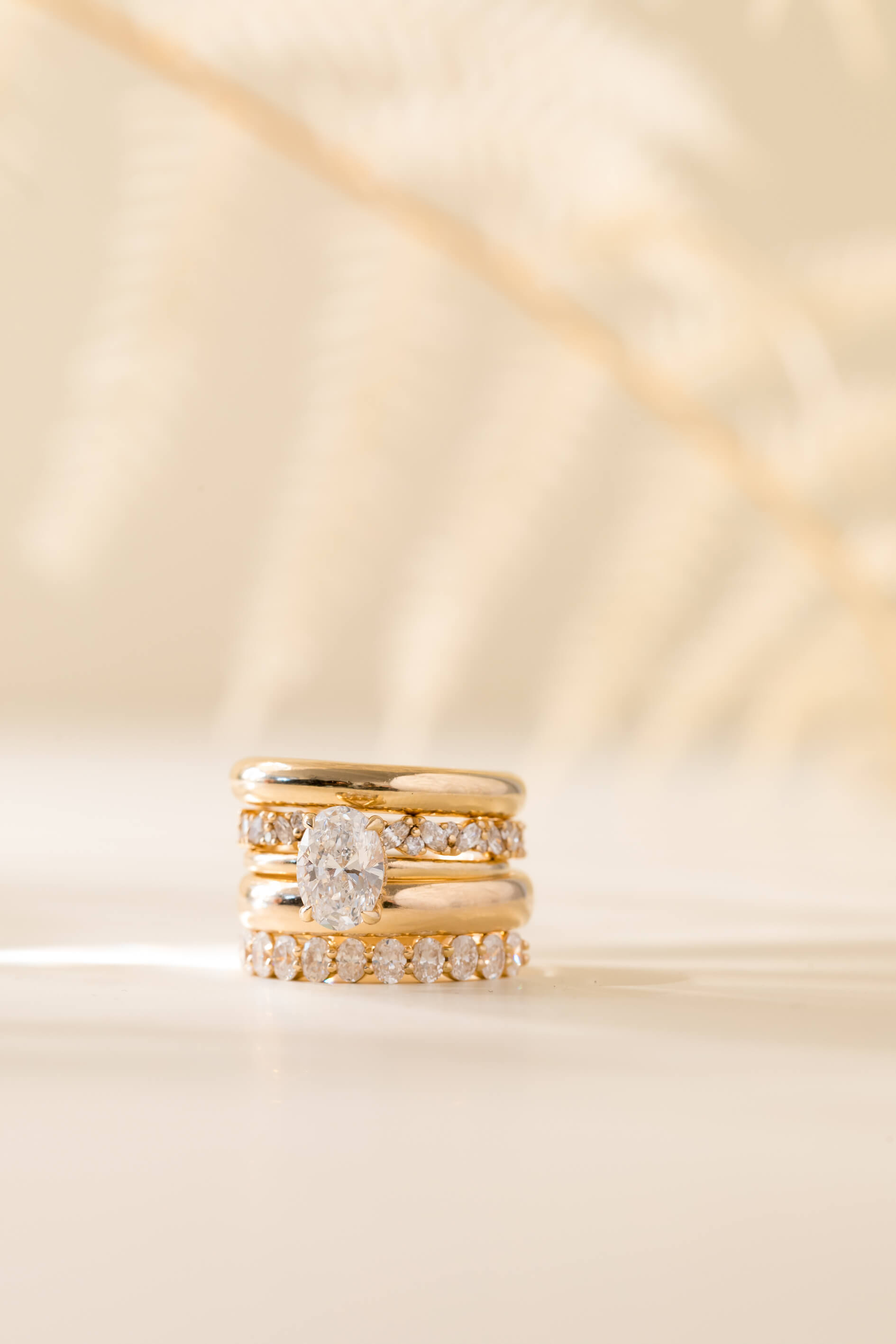 Wedding Band To Match Engagement Rings
Whether your engagement ring is an Evorden ring or not, we would love to work with you to find the perfect wedding band for your engagement ring! If you are local, the best way would be to visit us in our showroom and try our wedding bands on with your engagement ring. 

If you do have one of our engagement rings, we have wedding band pairing suggestions for each ring within each engagement ring listing. We have even designed some of our wedding bands specifically to pair with some of our most popular engagement rings.

If you have a specific design in mind, we would love to work with you to create a custom band to pair perfectly with your engagement ring.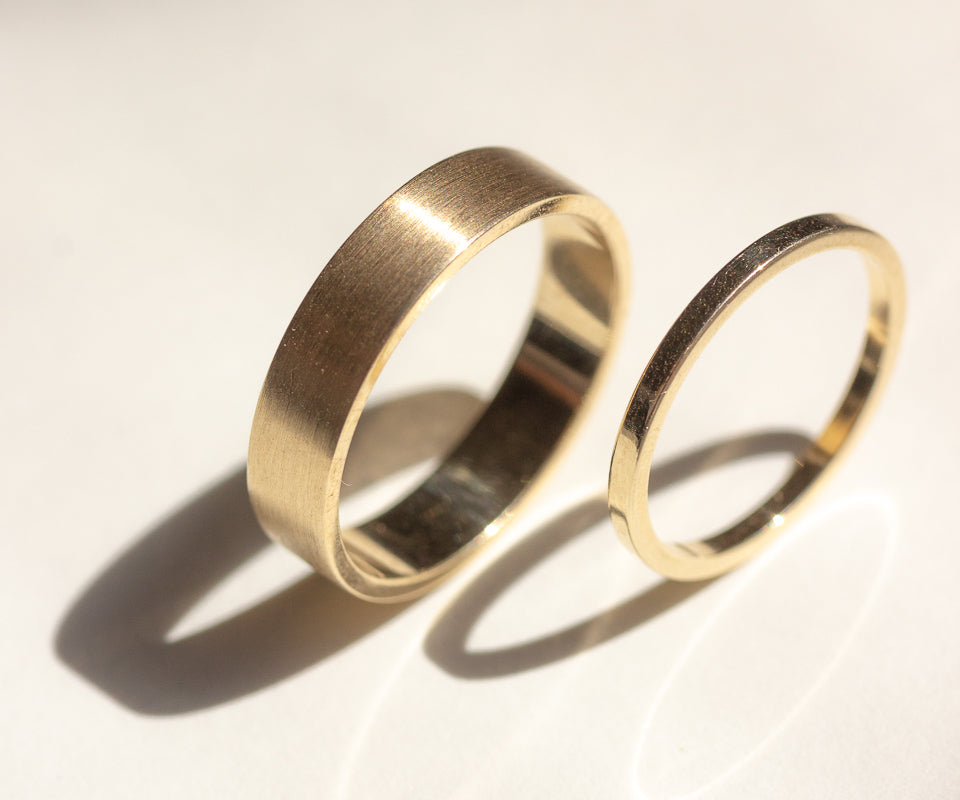 Wedding Band To Match Your Partners
Matching your wedding band to your partner's is a romantic tradition—one that you may or may not choose to follow.

Most of our simple wedding bands come in varying widths, offering the option to match your rings, while still choosing a style that suits you best. To get an idea of what we mean, take a look at our flat edge wedding bands—a "his" and a "hers", one larger and thicker, one smaller and thinner. These rings are sentimental reminders of your closeness in love and your mutual promises.

Once you determine which direction you would like to go with your wedding bands, there are a couple of additional details to consider.