Engagement Ring Guide
A step-by-step guide to choosing the perfect engagement ring. Everything you need to know from design and materials to budget, durability, and sustainability. This guide here is to help you select the ring that will best represent your love and dedication to your partner!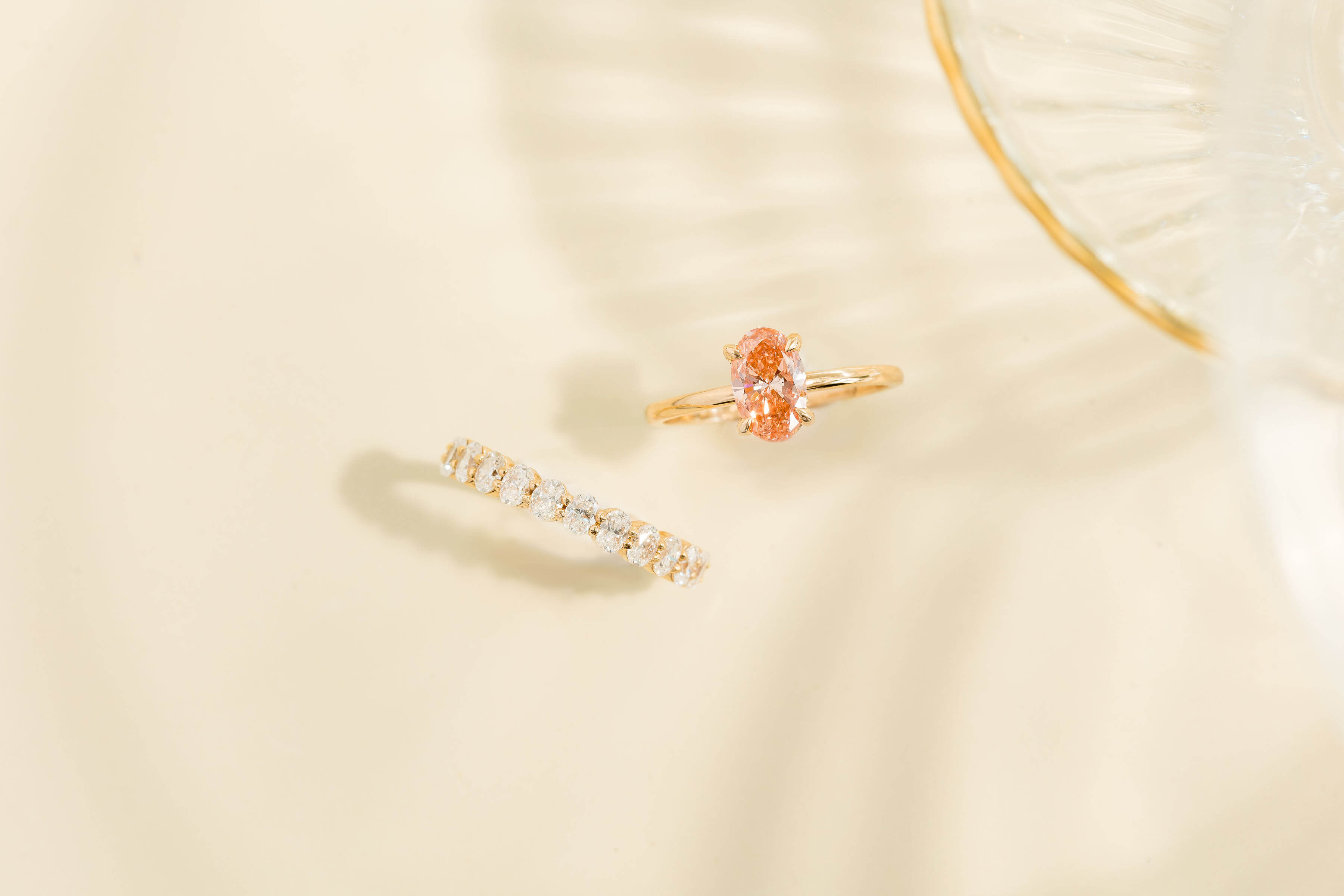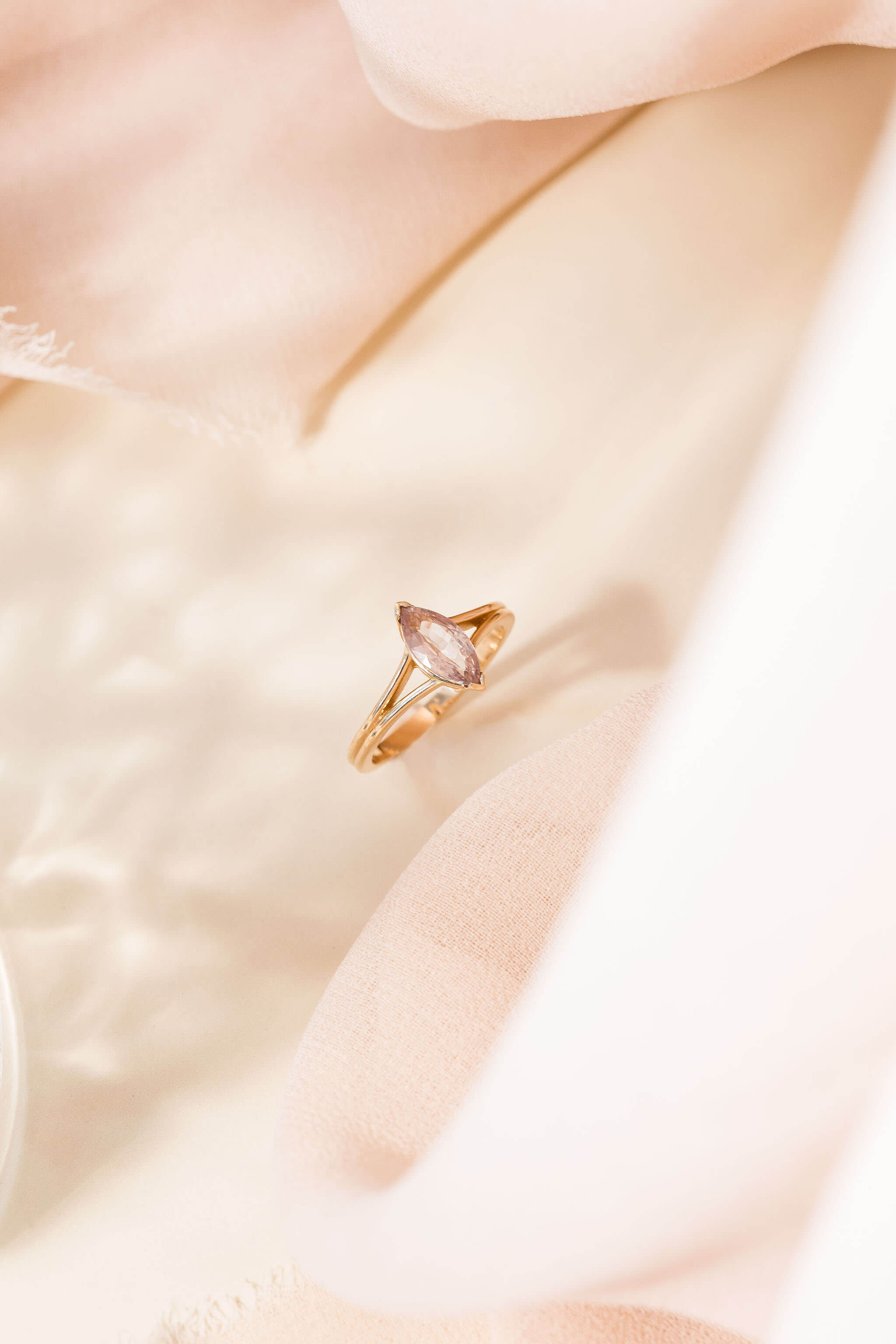 Step 1: Choose the Ring Mount
The style of the mount is the part of the ring's design that makes it most distinct from all the other rings out there. Choice in mount style tends to be an easier decision, as the style you select generally comes down to personal taste and considerations of your lifestyle.

Most common mount styles:
Solitaire
3-Stone
Halo
Cluster
Geometric
Vintage Inspired

The material of your mount is something to give much attention to. The colour and quality of metal offers a distinct look, with 14k yellow, rose, and white gold being the most common (most of our rings have drop-downs to accommodate each of these options). Please refer to our Metal Guide for further information about the options available.
Step 2: Decide on durability of your ring

The type and colour of metal is an integral part of ring design, both aesthetically and structurally. Some types of metals are more durable than others, with some qualities of metal being better suited for certain ring designs. 

There are various factors that contribute to the overall durability of your ring design, such as stone hardness, stone setting style, number of prongs, quality of metal, and the like. For instance, while 18k yellow gold offers a higher gold content and a distinct yellow colour, it is also a softer metal and easier to scratch than 14k or 10k gold. If small scratches on the gold is something you anticipate with your lifestyle and would not enjoy, then 18k gold may not be the right choice for your ring.

Please refer to our Metal Guide for further information about the options available.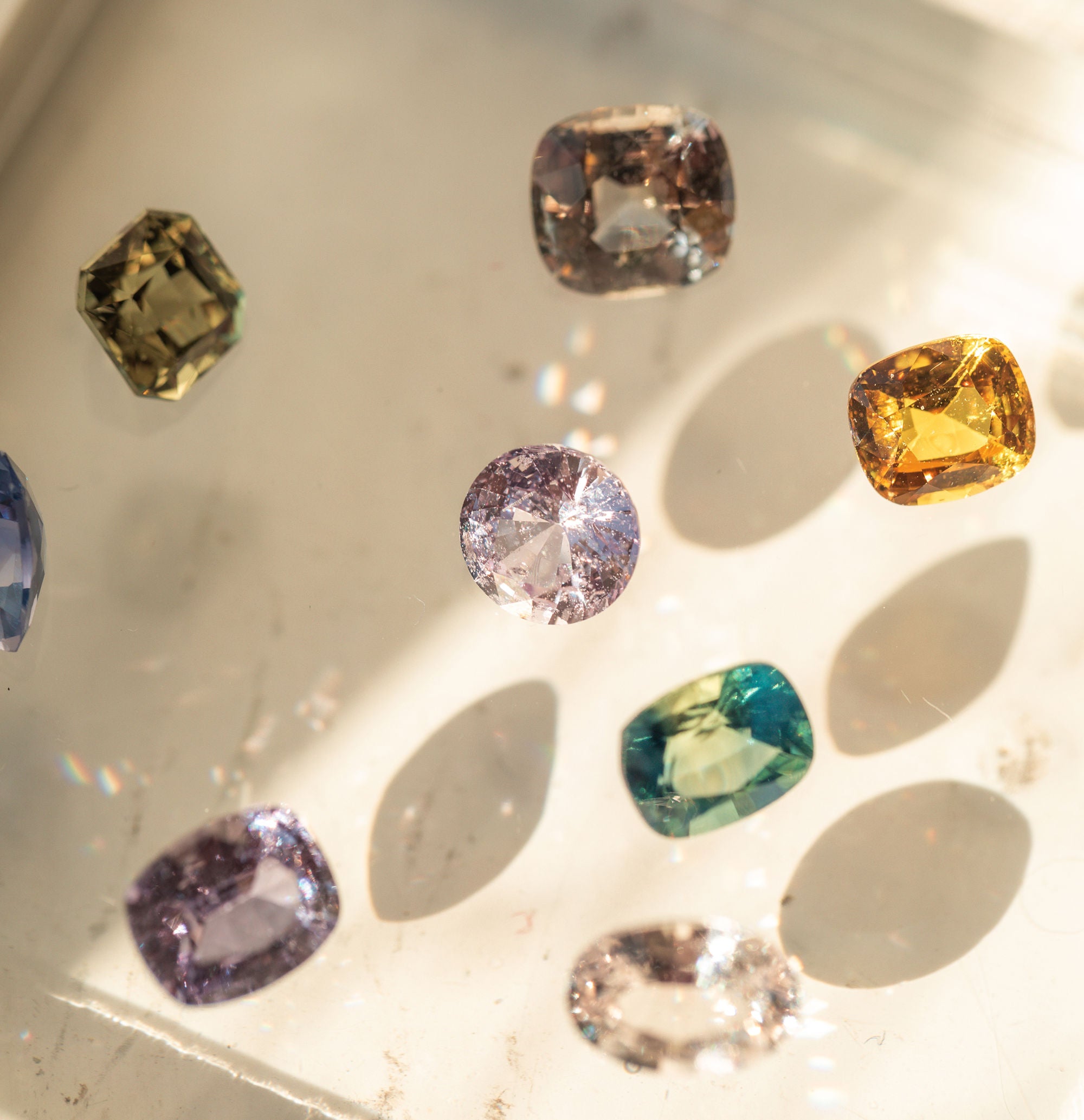 Step 3: choose your centre stone
Choosing a centre stone is an equally exciting part of the design process. For many, the choice is easy and clear, though not as straightforward as may have been in years past. While diamonds have been the norm for engagement rings since the 1940s, the current trends have brought many beautiful, non-traditional stones back to the forefront of engagement ring design—including teal sapphires, peach morganite, and rainbow speckled opal. Once a few details of the centre stone are solidified, it will become more clear which stone is the perfect stone for your ring. The following are few of the main things to consider when choosing the centre stone for your ring.