Ring Sizing Guide
Ring size doesn't have to be complicated. Here is a complete guide to getting the perfect size stress-free!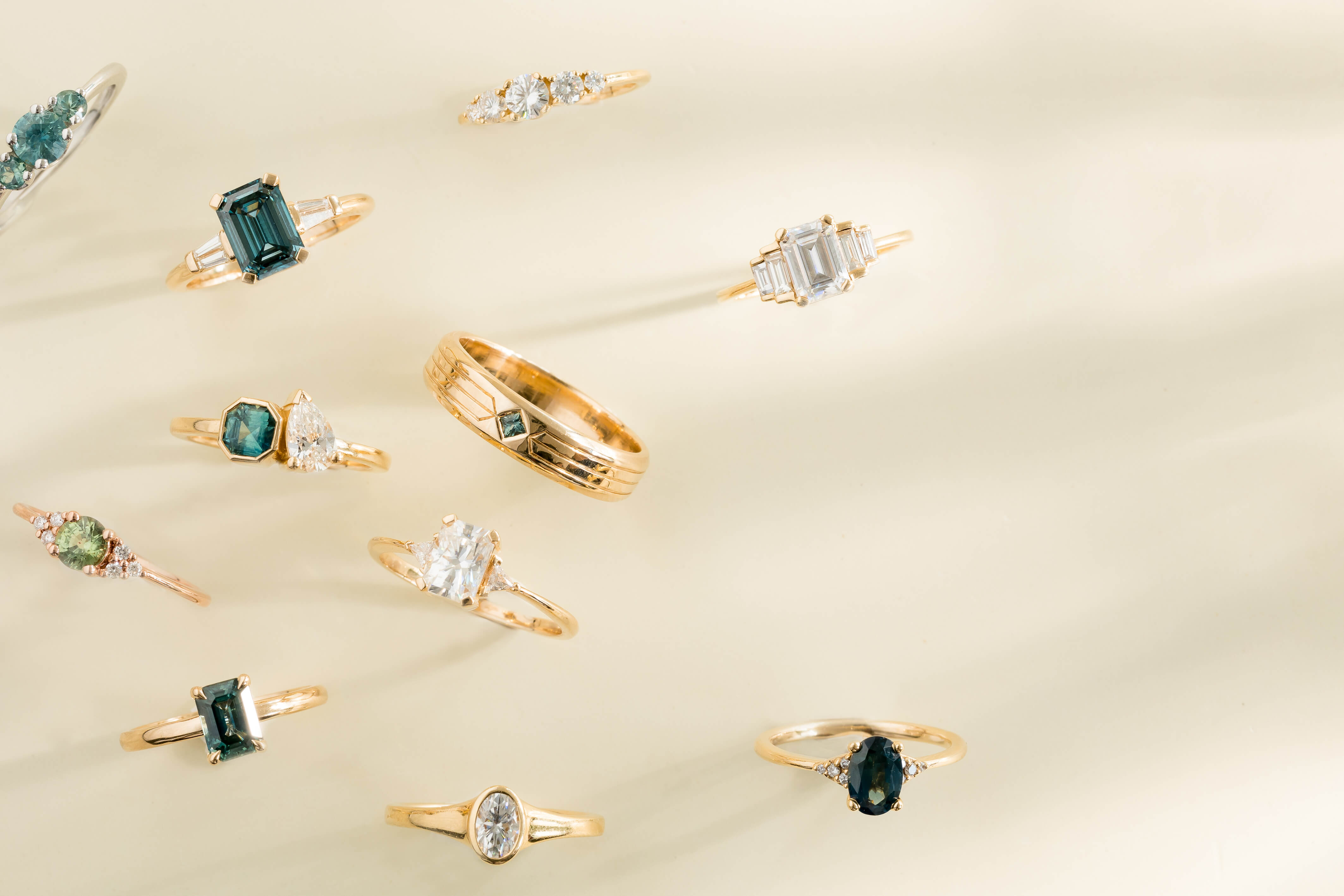 Figuring Out The Right Ring Size For Yourself
Let's get the easy way taken care of. If you are purchasing a ring for yourself, or for someone who knows about the purchase, just ask! Get your finger sized at a local jeweller, download a size guide online, visit us in store, wrap a string around your finger and measure the length to compare to a size guide, or measure a ring you already own. Easy peasy!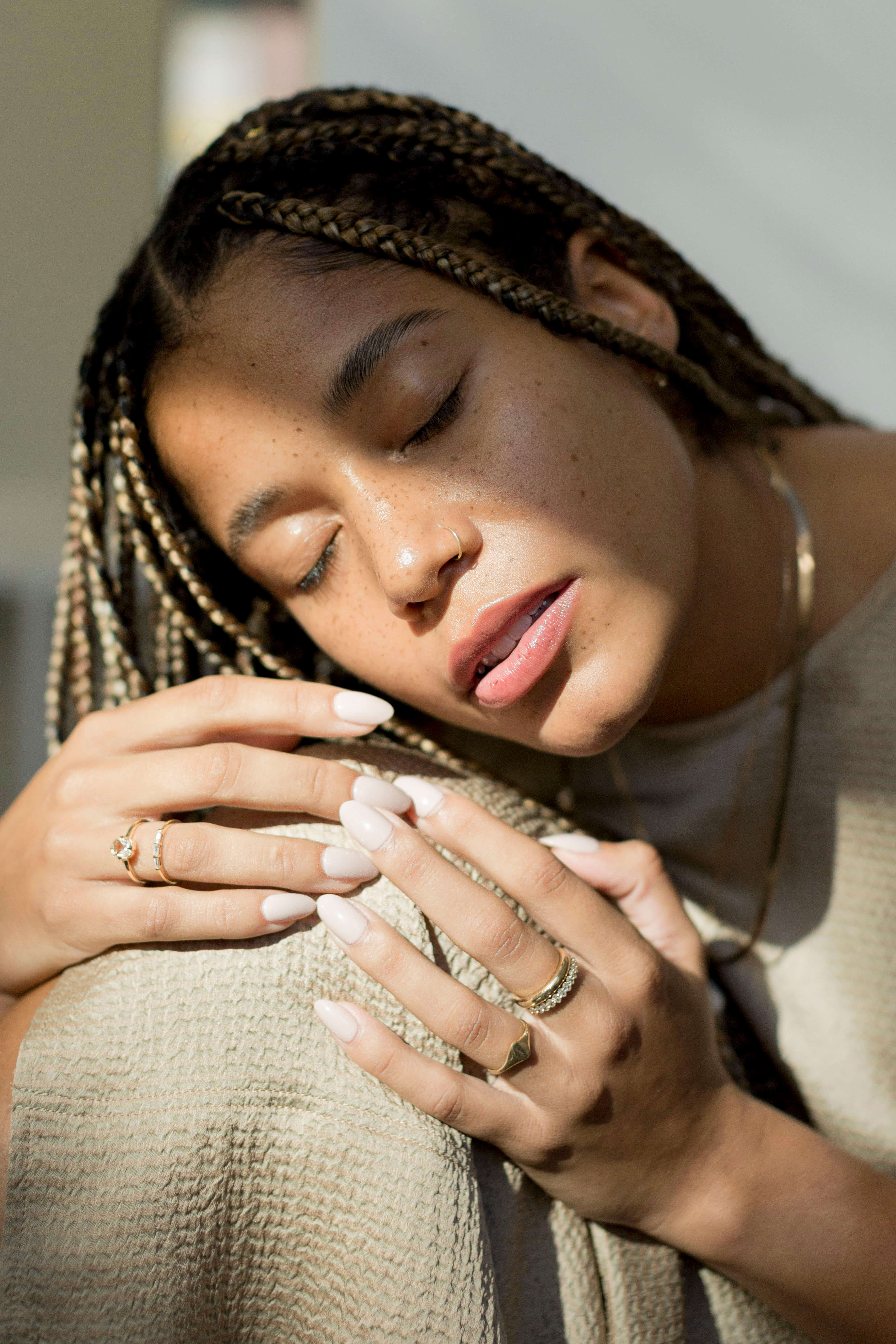 Figuring Out Your Partner's Ring Size
If, however, you are surprising the person that will be wearing the ring, as many soon-to-be-fiancés and fiancées are, getting the right ring size can be a tricky task. Here are our favourite tips!

Ask one of their best friends to help. They can go try on rings together, just for fun; the friend could have your partner try on one of his or her own rings for comparison; or the friend could borrow a ring that fits your partner well for a "party" to get the right measurement. If your to-be-fiancé has a ring that they wear on their ring finger sometimes, discreetly borrow it and take it to a jeweller to have it measured.

If you can't take the ring away from the house without your partner knowing, then place the ring on a metric ruler and measure the inside diameter in millimetres. Or, while the ring is on the ruler, take a picture, and take this to a local jeweller or send the image to us!

Compare your partner's ring finger to your own hands to see if any of the fingers are a close match. Perhaps your pinky finger could be a similar size to their ring finger! Remember, you need the size of her ring finger—even if their middle or index finger seems close, it won't cut it! You have to be specific.
Extra Ring Sizing Tips
• Most people get their ring resized at least once, even if you end up getting the right size for the proposal. So, don't stress about totally nailing the size the first time, and work this resizing cost into your budget (in most cases, we offer one free resize save for the cost of shipping!).

• The dominant hand is usually slightly bigger than the other hand so make sure to measure the correct hand.

• The fingers fluctuates in thickness between seasons and from morning the night, so after the proposal, it is important to try the ring on in different circumstances to make ensure the most comfortable fit.

• For skinny fingers with larger knuckles which necessitate a slightly larger ring, keep in mind the weight of your stones. Rings with heavier heads and skinner bands tend to spin more on the finger, which can be a bother!

• Most rings can be sized up and down a couple of sizes no problem. However, the rings that have diamonds on the band all the way around (full-eternity bands), as well as tungsten bands, cannot be resized. In this case, double to check to ensure either the exact right fit (tough for surprises). In the case that the ring does not fit, it would need to be re-made entirely.
How To Get a Ring Re-Sized?
A ring can be resized by a local jeweller, or we'd be happy to help, too! Just contact us and we will make it happen. We cover one ring sizing for free minus the shipping costs. 

Please note that eternity bands (rings with diamonds around the whole band) and tungsten bands are not resizable.

Please contact us for more information or a quote.
Ready to start designing your ring?
If you're feeling overwhelmed, it's a great idea to speak with us. We can advise you on what diamonds might be best for you and your budget—really, no question is too small or silly, we are here for you!